עדכונים מהבלוג
הכניסו את כתובת המייל לקבלת עידכונים מהבלוג:
September 9, 2012
(by Uri Mayer-Chissick)
I remember them from my childhood – when I was ill, or had dental problems (which didn't happen) or when food was rotting – it was germs (sometimes Karius and Baktus). One must not cough near babies so that the germs won't pass over; one does not drink from the same cup as an infected person; as a matter of fact, it is better to avoid it when you are healthy, too.
I learned that they should be exterminated. When ill – take antibiotics; drink only pasteurized milk, wash your hands well and keep clean.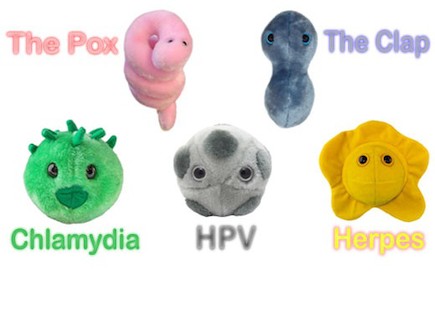 Later I learned that germs have important tasks. They are part of the body, and are needed to balance the digestion process. However – it was too late. It is difficult to change childhood habits. The change process is a long learning process.
To date, after a long and tedious journey, I can clearly say that not only should we not exterminate them – we should cooperate with them. In order to understand the system fully we have to learn to work with them (yes, with the germs).
Germs were not known 300 years ago, but all through history men cooperated with the germs to utilize their actions – physically (by keeping the germs balance in the body) and in our surroundings (by keeping the food nourishing, by fertilization and more). After their existence became known, the process of their extermination began: by antibiotics, pasteurization and cleaning materials.
Someone asked me recently in the Facebook: "isn't fermentation a rotting process?" The question made me study the question again and write about it.  It deepened my understanding of the process of fermentation, preparing compost and more – all processes that are done with germs.
In the next columns I will deal with germs – especially food and germs, but not only that. This column is the foundation.
 my knowledge on the subject was mainly formed on the basis of these books:
Rethinking Pasteur's Germ Theory   by Nancy Appleton
The art of Fermentation by Sandor Ellix Katz, a newly published book about varied fermentation processes and wild fermentation.

The Humanure Handbook, by Joseph Jenkins and the fact that I have started preparing our own compost added to my understanding of the process.

An Epidemic of Abcence: A New Way of Understanding Allergies and Autoimmune Diseases  by Oises Velasquez-Manoff ,  a new book  published last week is a fascinating book that binds together sterility, germs, parasites and modern world diseases. I continue to make progress with this book.
I wrote twice on the subject:
In my MA Thesis I dealt with the local history of food preservation, including fermentation.
I also wrote twice about miso (in Hebrew) – once at length (פעם ראשונה)and once in short (פעם שנייה).
I also experimented:
I fermented, prepared compost, became ill and recovered. Here is an example from a recent experience:
A few months ago I have learned from my friend Yarmuk how he prepares his fermented sharp mixture: he takes sharp red peppers (it is the season now!), grinds them, adds 1/30 kg salt (1 kg salt to 30 kg peppers), mixes all together and lets the mixture ferment in the open air (I put a wet cloth over the bowl, to keep the moisture). After 4-5 days, the mixture gets to the height of the fermentation process, mix it again, and put in a closed jar. It keeps for a year at least, and is addictive… We already have two and a half buckets for the coming years.
++++++++++
As I said earlier, the coming columns will deal with fermentation:
Local fermentation – on fermentation in the history of the land of Israel and on health.

Fermentation today – instruction.

Germs, parasites and balance – on our biological system (including intestinal worms).

An interview or a visiting writer on compost.